I understand that our brains can only obtain energy from sugar. The can't get it from protein and fat like the rest of our body. So when I found an article considering How much glucose does your brain actually need? I knew I needed to make a record for future reference.
This is something I learnt through bio psychology and my PE A Level. Over time I have developed a theory that I feel can explain both why migraines occur and from this who you can do to help prevent them. The concept is relatively simple but, to understand it fully, it helps to know more about how your body and brain work then your average person. The idea is that peak performance, or the physiology of maximum intensity exercise as it was termed at university, has a lot to do with your bodies ability to manage its resources, particularly water and sugar. Essentially the most improvement in athletic achievement comes from sparing sugar and using water well. If the brain can only use sugar and being fit ensures your body is efficient with sugar making it last longer then being unfit will do the reverse leading to insulin resistance and basically letting you run out of sugar. That would tire your brain and potentially hurt it leading to pain. Just like any other part of the body.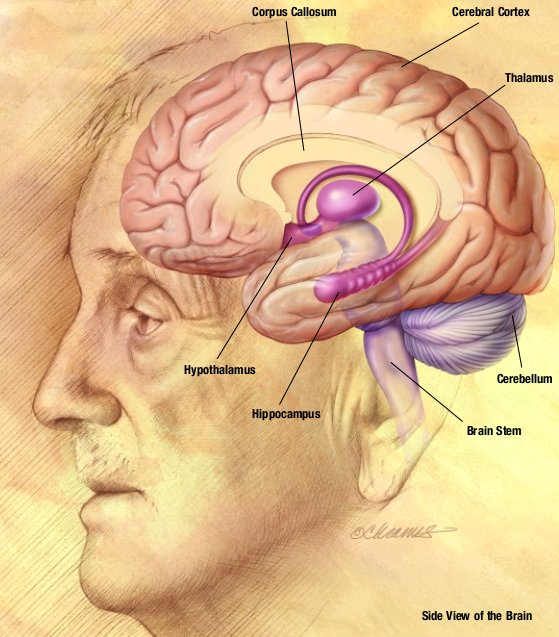 In reality it is more complex than this but hopefully the essence makes sense. If you really do consider your brain like a muscle then training it like one will help prevent injuries. If you consider headaches as an injury and migraines as a severe injury then you could formulate a plan to reduce the pain causing dynamic that leads to them. It's just a theory but since there is no cure for migraine and it is excruciating and debilitating I feel that anything with a hope of working is worth trying.
The detail I will add later. If you want to know more please add a comment. For now I'm just stating my intentions. There is a lot more detail and research I have found that I can add and flesh out the idea.
So I share this article now as a background providing a general understanding of the brain with the potential to understand how this could lead to a migraine.