Today's adventure is the amazing day we spent at the Battle of Britain air show at Duxford imperial war museum in May.
It's the first time we've been and it's been on my bucket list for years. I Forgot how much I love planes and this brought all my memories right back.
And this was not just any day because not only were the Imperial museum and all the related attractions open but there were so many amazing displays put on.
Got outside with the trees

We got outside in the fresh air. Surrounded by grass and trees.

Tried different food

Nate got to try a bit of my hog roast, and some of mummies chips and we all ate differently to how we normally would

Recorded lots of memories

There was so much going on we were snapping photos and recording videos any chance we got

Family time

Spent some great family time.
Video: Part 1
To give you a flavour of the day this is a short two minute segment which gives an idea just how much was going on.
So many aircraft!!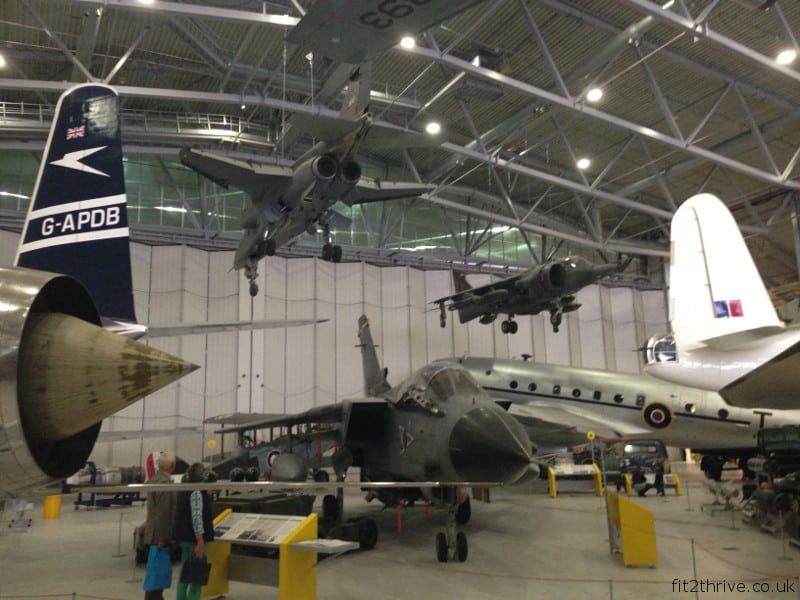 There were so many aircraft and so much going on that we kept our cameras clicking and the video rolling so there is far too much content for one post.
Plus I am far too much of a flying fan to condense it all. I want to share it with all the people young and old like me who like nothing better than wandering around open fields watching aircraft fly by.
It's one of the best feelings I know. So I have split this day into a series of posts to give special focus to many of the amazing aircraft and events that we had the fortune to see.
The Aircraft
There were so many aircraft I couldn't possibly list them all. The highlights included
Spitfires and Hurricanes
A Sea king helicopter and two apache attack helicopters
Catalini from the Battle of the atlantic
Euro fighter Typhoon: the highlight of the day and possibly top two in my life .
Reviews of these epic encounters will be available soon.
I also found that inside the main hangar where they have the:
Concorde
Harrier
F4 phantom
and tons more
I could not hear the display at all. So if I had known I would simply have got mummy to take little one in there where he wouldn't be scared and go on the plane with his boarding pass. I'll know next time but then it's only a problem if an air show is on and it has noisy planes which not all do.
Wandering around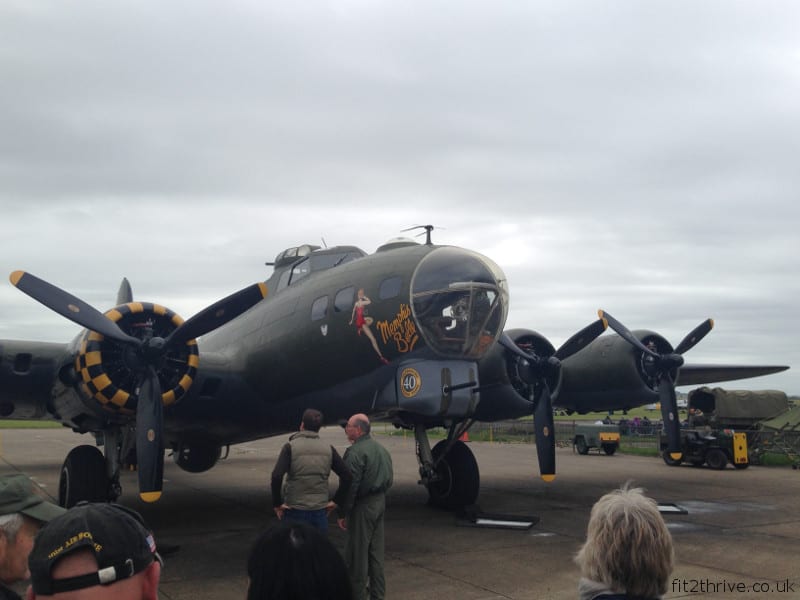 I plan to take him there again so I just got about enjoying the show and exploring the museums and experiences that are dotted around the air field.
I only got part way round before it reached around 4pm and little one wanted to go home. So there is plenty left to do next time.
Before he left we got to buy a boarding pass for 10 aircraft. We took turns taking Nate on each. The last one I went on was Concorde. Which still feels amazing to me. When I was really young I got to see it fly and land and thanks to Duxford I have now stepped inside one!!!
Another joy was seeing not one, but two Apache helicopters only 20m away. Helicopters fly past all the time don't they but this chopper has a seriously deep slow rumble which in itself is intimidating. I know because I will never forget experiencing one fly right over me a in the lead up to the Olympics and that memory made meeting one of these beasts in person that much more exciting.
I can understand that many of you aren't into planes and choppers and neither is my wife but if your little one or your man is then he'll understand what I'm talking about.
Video: Part 2
This is a longer video showing several different clips throughout the day, culminating in a quite spectacular takeoff from a loud and fast jet!!!
Tired but so happy :0)
I thoroughly enjoyed the day and left knowing that there is so much more to discover. The site is so large that the maps tell you in minutes how long it takes to get to places and the length of the base was 10 minutes on foot.
Foot wear is something I've played around with over the years because what you wear on your feet can literally double the distance you can cover while preventing soreness and blisters.
Right now I have some cheap hiking shoes made by Karrimor. They aren't special but I haven't had a blister since I started wearing them several years ago and I can walk twice as far before my feet feel tired and today they did
So all I can say is that for me it was well worth the visit and I'm taking him there again when I get the chance. Much of it is outdoors and is surrounded by some beautiful scenery. Even the drive there had a bunch of country with all kinds of horses in fields, one of the really old special windmills, and all sorts of things to see.
It also showed me how close Cambridge actually is to us and I've always wanted to pop there for a day. So if any one has any ideas for a dad and a 3 year old to do in the area please let me know.
Related fun
7 Things Women need to know about Airshows by Mum for Fun
My lovely wife provides a womans perspective on our day out. She took care of me and the little man while we lived out dreams.
She plans our expeditions and gives the low down on costs, times, and everything you need to know to make the adventure the best.
IWM Duxford by Over 40 and a mum to one
A detailed review of the Imperial war museum with a ton of excellent photos to really give you a sense of what is on offer.
Free gift!!!
As a special thank you for taking the time to read this I have put together a special download explaining some of the health benefits of adventures like this.
To get it all you have to do is send me an email at colin(@)fit2thrive.co.uk with the title "Hell yeah, tell me about insulin resistance and sign me up to your newsletter"
Or click the following link to open a mail already filled out and just click send.
Please send me my free gift
Tank you very much!!!
Last but not least this is the first thing we saw on our day, a drive in a tank. Little one was a little too young and intimidated but what a cool ride to have. I hope it's there next time.