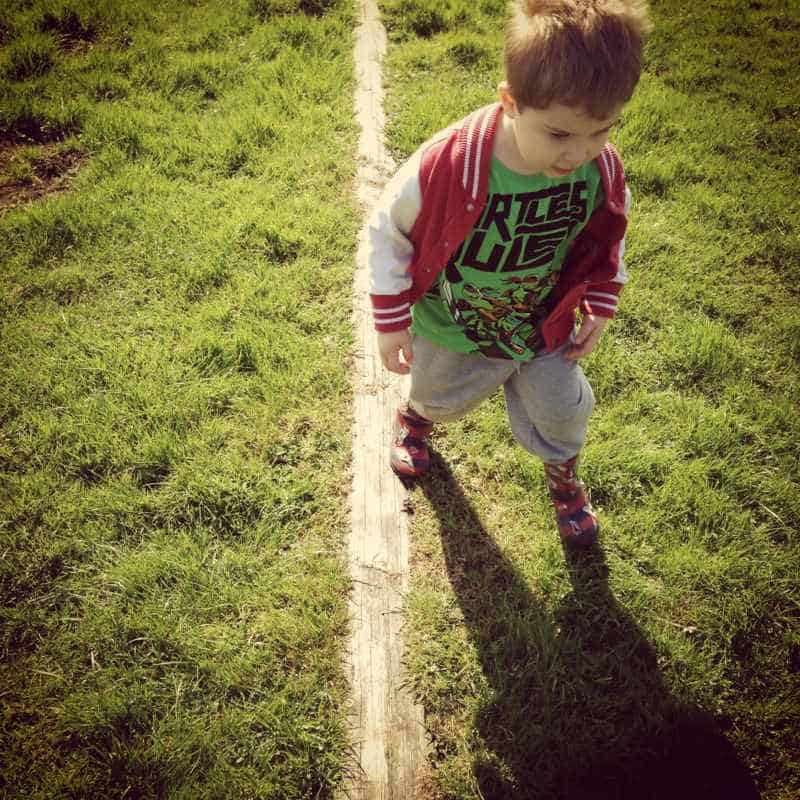 Another thing you do on holiday is eat out isn't it. In fact it can easily take up a few hours each day so it's great if you can really maximise the fun involved.
Though meal times are often situations which promote bad health and this can be exacerbated on holiday because they often put you in a situation where you are:
stuck inside with no fresh air
forced to sit down for long periods
not allowed to move around much
nothing to look at
So why not mix it up and make it healthier by playing a little more, so that's what we did after we visited Rushmere park. We found a lovely country pub called the Axe and Compass with good and some bad reviews but with a wonderful outdoor play area. I was right round the corner from Rushmere so we had to try it out and it was so much fun.
It reminded us of when we went to Butlins and sat outside on a beautiful day for dinner because there was a play area right next to where we are eating.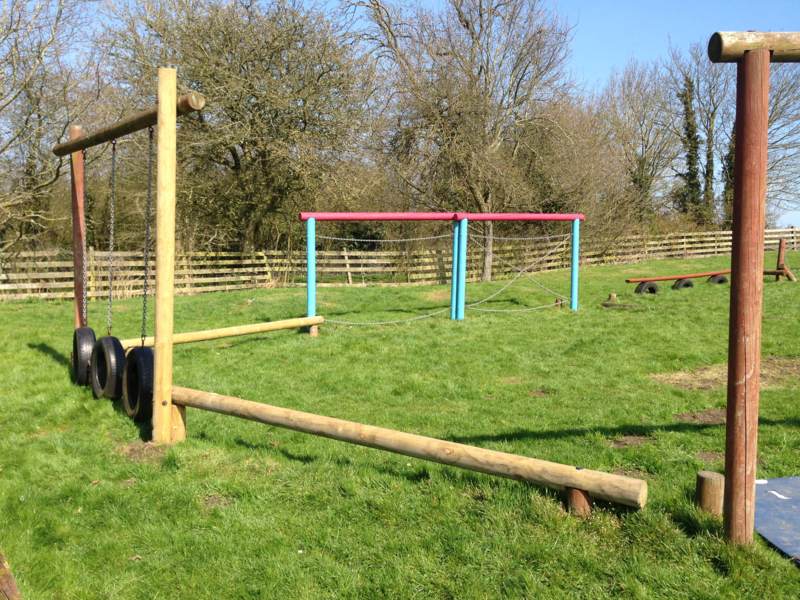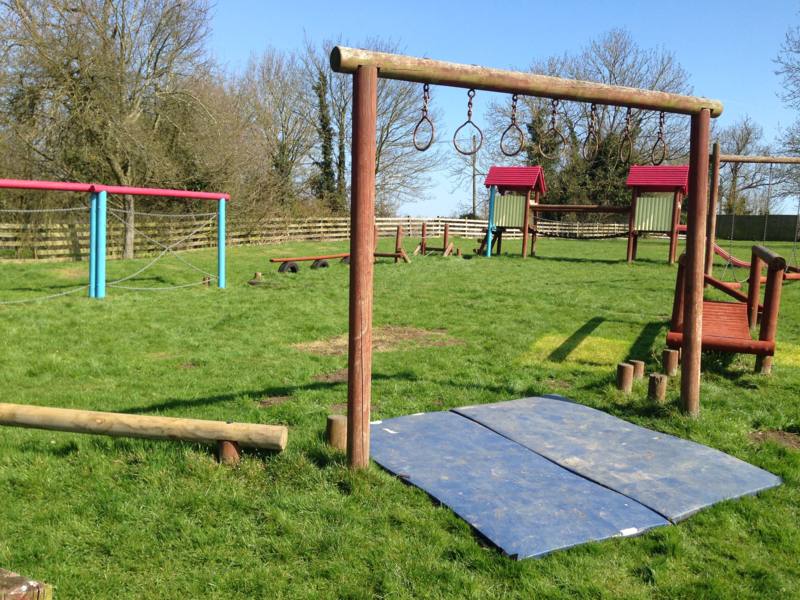 You may have heard that you shouldn't run intensely on a full stomach and that's true but that is mainly because the stomach needs a lot of blood to do its work and so do muscles so they compete for blood which is bad for you. Though this really only means you need practice in doing it properly because moving is pretty much the best thing to:
aid digestion
stimulate metabolism
build up an appetite
pass the time waiting for your food
keep little ones entertained
get your food to make you fitter instead of fatter
The extra benefits were that we got to:
get a little sun
take in the beautiful views
enjoy the fresh country air
The trick is to play more often so you learn how to go about it because it really is quite simple.
do a little
do it often
don't push yourself hard for long,
particularly when you've eaten a lot
if you want to be intense then spread out your eating, eat little and often instead
We don't do this every day because that gets monotonous and teaches your little ones that food is about running around which isn't right. But every so often, particularly during the warmer months we will eat outside, either at home or further afield and simply practice the art of playing before and after meals. This trains our bodies to balance the competing demands of the stomach and the muscles while simply reminding us how much fun it is to be outside playing as a family.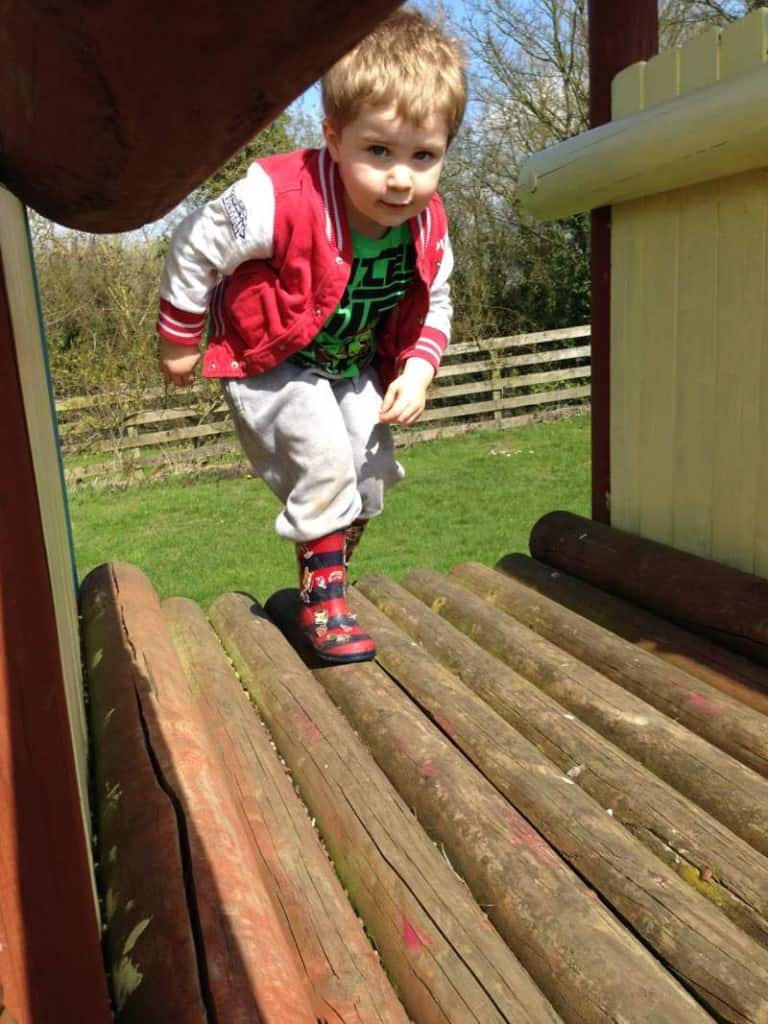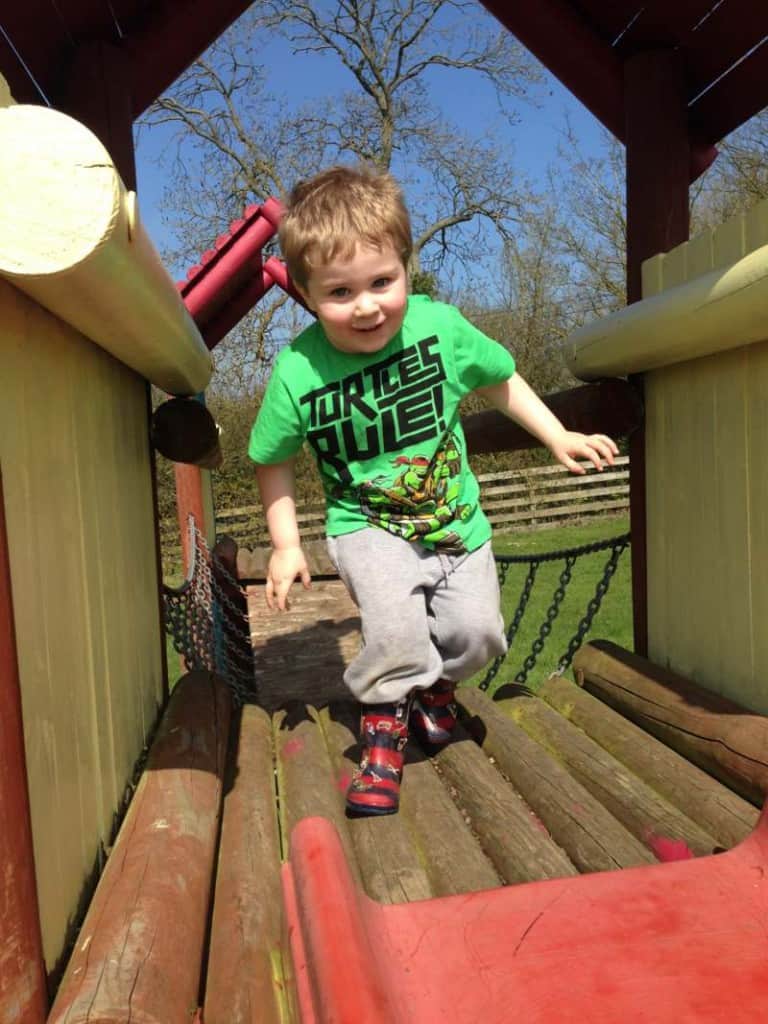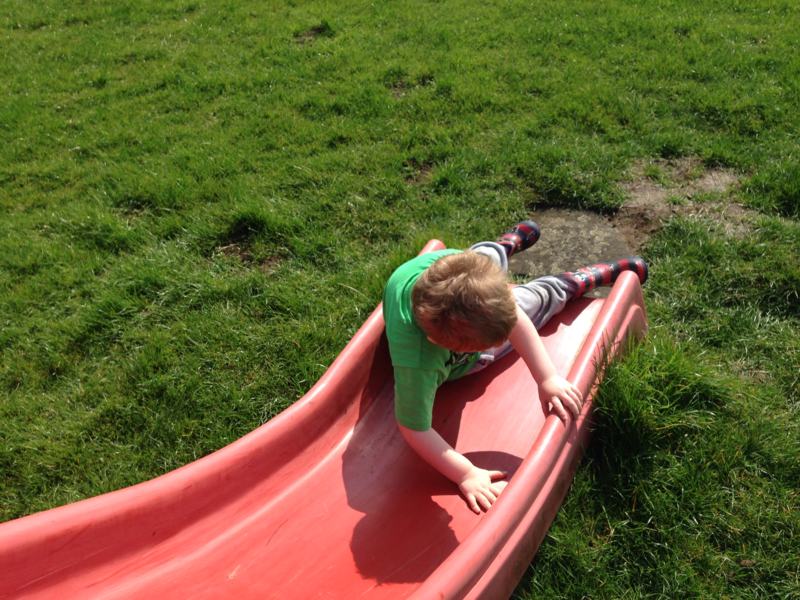 What steps did we take?
The principles of Fit2Thrive are baked right into every day life so the better you get at it the easier it is to take a bunch of steps every day that invest in your health and happiness.
I've been doing this so long I manage to cram so many things into just one or two activities so I'll just list some of the things we gained from today
Play
We found a brilliant new play area that has it's own bar and restaurant for the whole family
We played with a beautiful backdrop with the countryside right next door
Compete
A family needs to be fed and watered so it's great to find such a fun restaurant near to places we like to go out.
We found another place to spend time as a family.
Create
We didn't have to carry all our food with us all day
We got to enjoy a treat at the weekends. Particularly for our little one we use eating out as a chance to introduce him to new foods and he loved it.
We didn't just sit in doors but got to sit in the sun while eating and work up a sweat before hand.
So that was our fun day and how it contributed to even more fun days throughout the year. We've found a wonderful new place to explore, had fun as a family and introduced our little one to the fun of exploring forests.
If you want to learn how this much fun can make you stronger then sign up to my newsletter or get in touch through social media or email.
Thanks a lot for listening and I hope you have a great day.
Colin