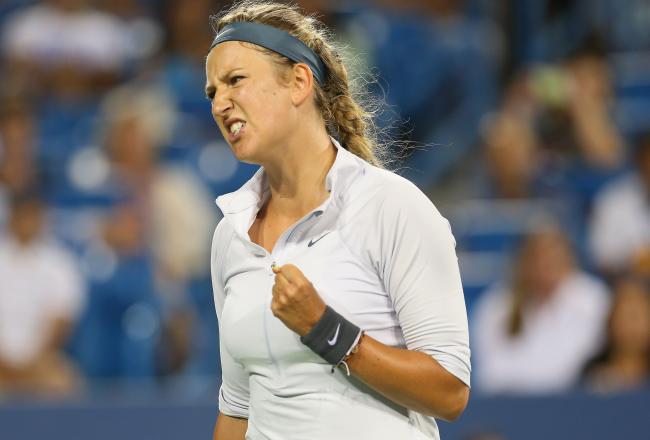 On sunday I watched the Cincinatti final where Victoira Azarenka (Vika) beat Serena Willams 2-6, 6-2, 7-6 (8-6). Now I have introduced the Read, Risk, Recover concept I thought it is a good opportunity to show you how I use it. You will see that it is more than just a way to analyse individual shots. It can give you insights into an entire match and more.
Vika and Serena have met many times before. Serena has won most of these matches but as Vika has risen up the rankings she has started to put pressure on Serena and even gain a couple of wins on hard courts. What interests me is why? Is Serena losing her edge or has Vika got stronger. All the evidence says Serena has got even better. Her serve particularly. So Vika has obviously caught up.
The match up
They both read the game equally well. Serena takes more risk than Vika and much of the field while Vika takes little risk hitting hard and recovers quickly for the next shot,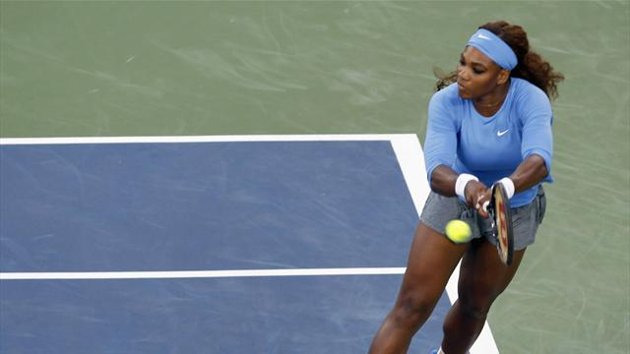 What this means is that Serena.expects to boss each point and, under pressure, she will hit bigger and try more difficult shots, she will risk more. She relies on a wide array of shots and over powering her opponent some how.
Vika on the other hand excels in reliability instead of risk. She wears opponents down with her consistent pace and she gets everything back. She does not move particularly well but She hits so hard it does not matter. she has a limited array of shots so under pressure she just becomes more solid and does not miss.
Many believe Serena is such a dominant force that she is effectively invincible. I do not. If she were then she would make the final of each grandslam through the year like the men do. She doesn't. Along the way she often falters, even in the final.
One weakness I see is a tendency towards nerves in big matches. It's that very weakness where I see many opponents taking advantage. Instead of beating Serena at her best. Let her mind get in her way and bring her level down. Then take advantage. I think Sam Stosur benefitted in the 2011 US Open and Radwanska and Vika almost benefited in the 2012 Wimbledon and US open finals.
The result
Watching the match I was fascinated watching these aspects play out. Serena seems to believe that to win she must take more risk. Her big serve is an example. The problem with that is that when you start pushing to the edge of your ability it is hard to keep up for an entire match. This leads to the lulls that we see and gets in Serenas head making her nervous. Vika is the opposite. She is very consistent. She has a big game but chooses not to miss and plays the averages. She doesn't have the variety of Serena but, barring a major case of nerves which she is quite prone to, Her game won't break down because she rarely plays on her limit and doesn't feel she must take too much risk to win.
What happened this time is that Serena won the first set comfortably but had a lull in the second which Azarenka took advantage of. That gave Azarenka confidence. She saw she had a chance and shut up shop as she does. Serena just kept trying different options and saw her serve break down and unforced error count rise.
In the end Vikas solid game won out. It is exciting for the US open because she is slowly becoming a contender alongside serena. 
The Future
What does this mean for the upcoming US Open? It is vikas second win in a hard court final over Serena this year. That is not yet a trend but it is promising. What I see right now is that Vika is learning she has an important key to unlocking Serenas game. Vika has consistency which when combined with her power game means she can handle Serenas big shots and even return them with something extra so she can boss Serena around a little. Unlike Serena she can maintain this through out the match.
So, while her best is not quite as good and well rounded as Serenas, she does not have as many options and can't take as many risks she doesn't need to. She recovers well from each shot and doesn't get out of position. She also doesn't get particularly tired playing her game. Serena can not stay at her best all match and when her level does fall, which we know it will, Vika is learning that she can take advantage.
Over time this is exposing Serenas ability to handle pressure. She is used to easy wins on tour. Few people push her hard. Serena can handle it but it seems she is out of practice. Vika is learning that this can be enough for Serena to drop her level and give a point or two away.
The point being that Vikas winning strategy is to focus on minimising risk and emphasise reading the game well and good recovery. Not letting herself get out of position, particularly not playing risky shots that put her out of position. Just hard deep shots that don't expose any weakness. Force the opponent to get through her.
So far it is working quite well. Going forward I feel Serena could benefit from appreciating her defensive game. It is world class but she does not value it enough. She isn't learning from Vikas lesson to her.
Vika obviously could benefit from being able to take more risk. She is so solid she could hone this skill on lower opponents ready for the big matches.
Whether either of these stars does this we shall see. Now I'm just excited for the 2013 edition of the US Open.