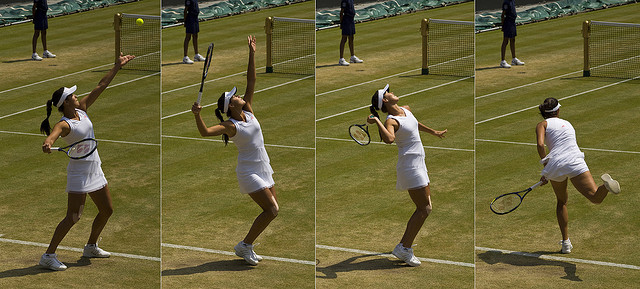 Here is a tip I can vouch for. Something I've used for a few years to get extra power on my serve. Rotate your shoulders during your serve.
A Serve Power Secret is  an excellent video demonstrating exactly how it is done and why you should do it.
Many thanks to Florian Meier of Online Tennis Instruction for putting it together and sharing in the first place..