I didn't realise how special this day would be until we met the swans. I'm used to seeing them as one or two togethers, occasionally a small family group but never in large flocks and never up really close.
At Abbotsbury you get a truly unique experience seeing Swans up close and personal just wandering around in an environment where they clearly feel completely at home. To share this amazing experience with my family and introduce my little one to the wonders of nature in this way was fantastic.
These are some of the pics of the day to show you that while I was getting plenty of fitness stats for a lazy day I was really just having the time of my life.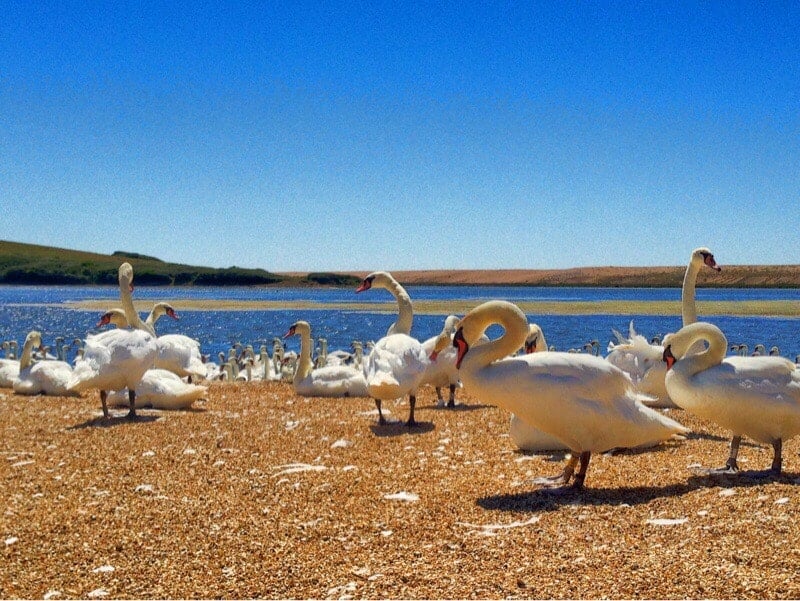 Chesil Beach