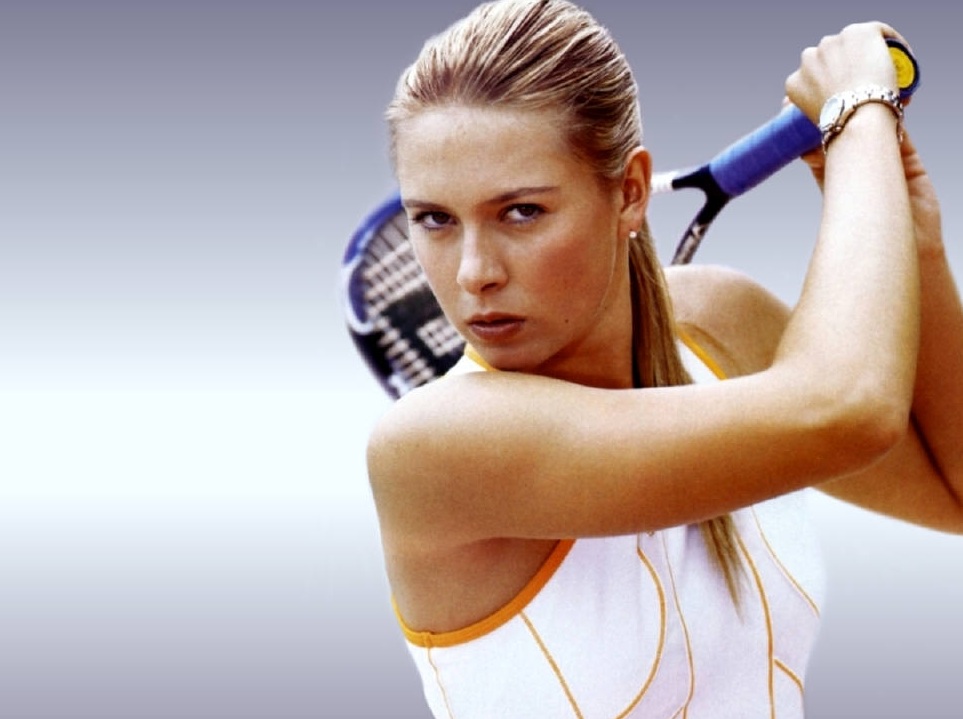 Martina Navratilova feels sexism is still rampant in tennis. I can see her point but don't agree that men have it easy. I feel the women just don't understand how to play the media and political game as well as the men. She says how Roger argues with an umpire and nobody notices, Serena does this and its front page news.
This is just using some situations and stating the obvious without considering the detail. Maria Sharapova plays the politics better than Serena. She understands the professional requirements as well as the technical. She acts like Roger and gets the similar treatment he gets. Serena acts like John McEnroe or Jimmy Connors. There isn't really much surprise she is treated like him.
Serena crosses a line of acceptability. I still have trouble accepting what she said in the US Open Final against Sam Stosur. If she weere a CEO of a company and treated her staff or others like that, particularly in public she could and should lose her job. She could also be sued. I don't accept the idea that because it is sport she gets to say what she wants. Think of the fuss made over Janet Jackson singing at the superbowl with her clothes a bit loose. That pales in comparison to Serenas actions but Janet was lambasted. So it's no surprise Serena was too.
I find Caroline Wozniacki a wonderful example of a professional. An example for her tour. She is dedicated to raising the profile of the tour and building her game completely. She made it to the top with a, for me, dull but amazingly effectively defensive game but now I see real dedication in her drive to learn the offensive side. If she keeps at it and learns how to balance the two she really could be the best.
Serena or Martina Navaratilova for that matter just aren't family and promoter friendly in the way Roger, Rafa and Novak are. Andy Murray was giving Serena a good run for her money in this department but with the arrival of Ivan his self destructive verbal abuse has abated and his personality is coming through more. Essentially he is getting better with the media and handling the professional demands success creates.
What is most conspicuous is the professionalism of a player and how it translates to their media treatment. By that I really mean how they are off court as well as on court. Roger is known for being the most press friendly player on tour. Often redoing interviews if the journalist failed to record them. Working well into the night after gruelling days and matches patiently doing what is asked of him as well as he plays his game.
Serena does not have this reputation. So I feel she doesn't have the same friends and aura. People seem to treat her the way she has been known to treat them. Caroline Wozniacki on the other hand has a reputation much like Roger. What is noticeable to me is that while she is relatively lowly ranked on the tour compared to her heights as number one she very much seems to get the top ranked sponsorship deals and media coverage. I can't help but feel that's down to her professional attitude both on and off tour.
I've always learned that business is about building relationships. Carolines' reputation is for building relationships and being a go to person on tour. Willing to help those around her. Serena doesn't have this same reputation for building relationships. Mari Sharapova has a more chilled reputation off court but clearly works at building long term relationships. You see the result in how the media, sport and business treats her too. They do seem to queue up for her endorsement. Only when someone with Carolines or Marias attitude tops the womens game will there be a leader that can pull the womens tour up to the level of the mens. That does require the men losing their quality leaders too but then Rogers end may be in sight, Rafa is often out for long periods and Then we have Novak and Andy. Two amazing players but can they reach their predecessors standards?
Reading
The Courts of Babylon : Dispatches From The Golden Age of Tennis
 is giving me  a much greater understanding of how the womens and mens games have evolved. It reflects something I had already started to notice. The boys are raised to be men. The girls are raised to be girls. Only a few of the girls have been allowed, encouraged or somehow learnt to be women. That means learning to accept the challenges of the tour and the profession as adults. Sure, playing professional tennis is a very stressful and intimidating thing to do but then it's also something all the fans would give their right arm for. All pros are inherently lucky just to have the opportunity to compete.
Right now the men seem to appreciate this far more than the women. I feel though it's because they have a greater understanding of life in general and how privileged they are. I wouldn't say it's entirely the womens fault but having separate tours and being raised and developed differently to the guys is sexist. Basic sociology tells you that this well breed prejudice and sexism.
On the other side though it's really the top four that set the men apart. It only takes a similar outstanding pair on the womens tour to create the drama and quality of a rivalry like Evert and Navratilova or Graf and Sanchez and they can put the women up there with the men. My point is that the mens game particularly at the slams is a long hard slog. As I fan I struggle with my ADHD. When I have seen one set I feel I've usually seen most of the match. It's very rare to find a 5 setter of the quality of Stan and Novak at the ozzy open this year. Most are just plain predictable and boring for large parts and then there are the constant breaks. Don't forget that in tennis a 5 set match may last 4-6 hours but you'll actually only see 1 hour max of the ball going back and forth. The rest is just filler. Nothing is actually happening. At least in the womens game you aren't forced to wait for 4-6 hours for the result. You can actually have a life aswell.
So right now I watch much more of the womens tour than the men because it is more accessible to me. The reason the papers talk more about the mens game not their antics compared to the women is simply that the mens game really is jaw dropping. Seeing them live at the O2 tour finals proved that to me. I heard that you can't believe just how hard they hit and I saw that was true. I just couldn't say the same for the women when I visited Edgbaston or my memories of centre court at the Wimbledon womens semis in 2011. The women were impressive but not jaw dropping. I saw Lisicki, Kvitova, Azarenka and Sharapova. Just about the hardest hitting gals on tour. As a tennis fan I loved it but I never felt awed like I did hearing the raw crack of a Berdych forehand and a Wawrinka serve. Particularly when you realise that Maria is 2 inches taller than Stan yet he is regularly hitting +140mph  serves and hers are nothing near this.
I've talked about equality in tennis before. I've read and heard so much since that article I had to write an update. There is plenty more left to say but I will leave it there for now. Until next time…