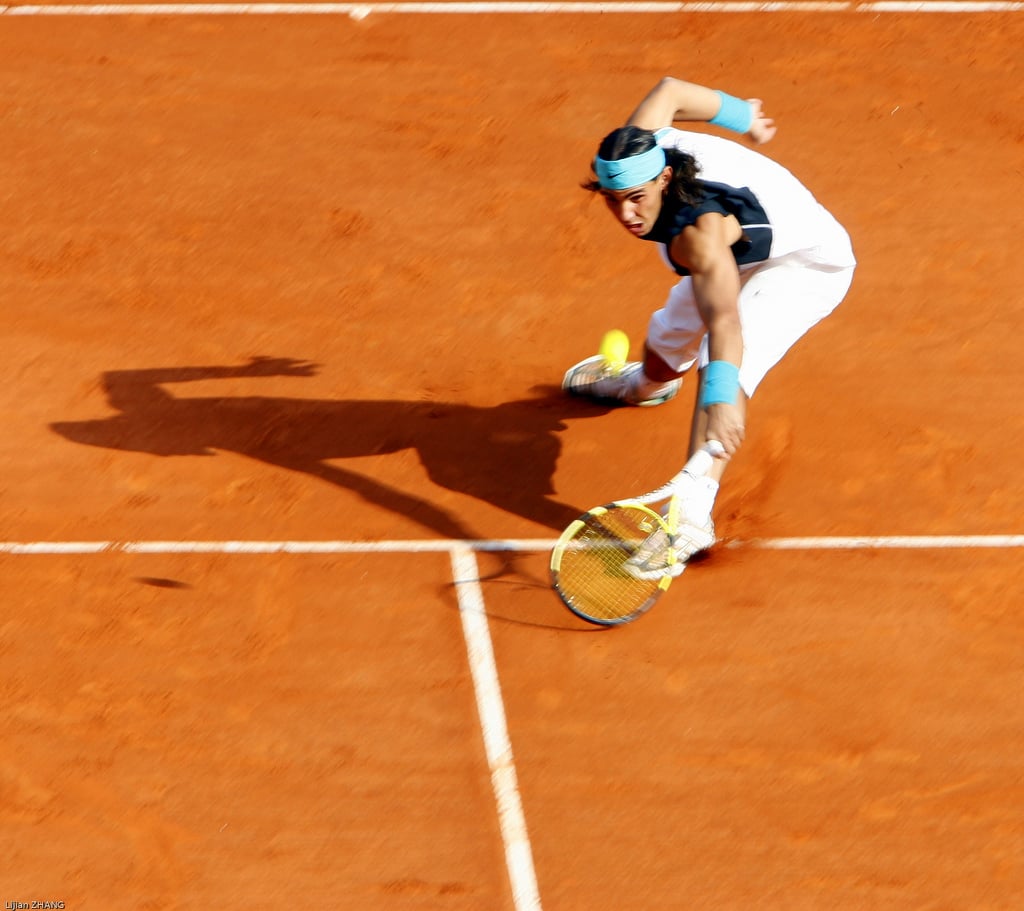 What does Rafael Nadal do during his time off between tournaments. I wonder this about most players especially those at the top. I have heard some people link him to the recent drugs scandals implying he is a doper too. I don't buy that. They point to him returning from places like Africa and India and question why he is there.
As a sport scientist I can explain how he achieves such amazing feats. I can also see how the system could be beaten. I have read Rafas book and taken an increasingly closer look at his game to see where the improvements come from. I feel sport science can explain them. This year Rafa added a ton more spin to his serve to make it more complicated and harder to control and redirect. Seems simple but learning how to use it at tour level is the hard part.
So it was very nice to learn a little about what Nadal really does in his spare time. He supports his foundation and tries to help under privileged kids around the world. Of course that is all the rage with tennis pros right now so it's no real surprise. What was nice was to read about it in the indian express article "Rafael Nadal in nowhere land". I learnt about Vicente Ferrer Moncho a spanish humanitarian who travelled to India to help. He set up the Vicente Ferrer Foundation which Nadal is now working with through his own.
I can't say this dispels any rumours. I know what others will say but me, I just like to hear that good is being done because Nadal is successful. It is what I see in tennis, particularly in the top players. They are building the sport by building its root from the ground up. Federer is doing this in South Africa. Agassi is doing it in Las Vegas. In time I will find out what Novak and Andy are doing. I know his mum is sharing her knowledge through set4sport.
I expect to find that Nadal supports many initiatives around the world and ultimately this is what makes him a winner. He has more mouths to feed so he can't get lazy. Thats probably what I'll find because it is what I'm looking for. But don't forget. He is their role model. If he follows the wrong path so will they. So this actually makes his actions more important not less.