Enjoy a lifetime of adventure
Life is a daily struggle isn't it, so why go through it unhappy?
Hi, welcome to Fit2Thrive, my name is Colin and this site is dedicated to how I turn my daily struggle into a series of adventures where my family and I use the struggle as a means to giggle, grow and generally build the life we want.
My hope is that through learning how we make our adventures come to life you will be empowered to have some adventures of your own and grow and giggle as we do.
I love all the modern time savers but I don't like the health problems that can come with them and I don't like the modern approach to health and fitness because it doesn't work plus, it's just plain boring.
What I got us all doing is to focus our lives on the adventures we want to have and the memories and experiences we want. So that everything from shopping to working to playing is about preparing for and living some kind of adventure.
Life is a beautiful struggle
Thinking of adventures encourages us to indulge all our passions from exploring nature in woods and zoos, to watching and playing sports and eating and making great food. I am progressively incorporating more fun and adventures into our lives and enjoying the benefits adventures bring,
Because adventures are what our ancestors always had the approach is working really well for us so far because we have more energy than we used to and ticked off tons of things in our 2016 bucket list. The challenge will be to adapt the approach as the kids grow and life changes.
Now I am sharing my approach with other like minded parents to help them do the same.
How do I start an adventure!!!?
I don't have loads of time or money I just want to share my approach with people as an adventure coach (think lifestyle coach that focuses on adventure) and make it really easy to ask me questions, follow me and start living an adventure yourself.
So let me get you started right now. First I want you to think about the following question
"If money and time were no object what would you do?"
That is your dream, so the adventure would be setting out towards this dream. Now keep your dream in mind for this next question
"What is stopping you living your dream right now?"
These questions should have got you dreaming, they did for me and for everyone I've put them to. Just by thinking about your dreams you become a little closer to achieving them.
The secret to great health is to just find the healthy balance in the life you want to live. Do that and eventually what makes you happy will make you healthy.
Here's how Fit2Thrive works
At Fit2thrive I believe that "Play makes you strong" and use the fun in every day to become stronger and healthier.
Each day is a step that builds one essential aspect required for play to make you strong. The question being what will you explore today?
Wants: Follow your dreams: Practice following your dreams by doing something you always wanted to do. During the week you prepare for it and at the weekend you live that dream. Eventually living your dreams becomes why you are healthy
Needs: Make you strong: Learn how to combine what you need to do in life like pay the bills and get the shopping with things you need for strength like recovering, eating and moving well. So you get healthy with the life you already have instead of adding lots of extra work and expense.
How: Everyday adventures: If you follow your dreams a little every day and also get stronger by living your everyday life then everyday will turn into its own little adventure. Some adventures become epics, most are just little moments of fun but each day becomes a step towards learning how following your dreams makes you and your family stronger, healthier and happier.
The concept is as simple as using your existing life to find both health and happiness. I have a very holistic approach because all real health comes when you nurture the whole not just specific things.
It works because your body is always trying to support you and all the workouts you will be doing are a signal to your body what you want to be good at. So you will be training your body to be good at supporting the life that you WANT to live.
My approach is simple. Everyone knows that to be healthy they need to:
recover well
eat well,
and move well
But everyone struggles to actually do it all so that is the problem I aim to solve, the problem of fitting it all in and having a smile while you do it.
All you need to do is follow my adventures and I will show you incredibly simple ways to do it all and enjoy yourself at the same time. The idea is that over time you will learn how to do it for yourself. All the time I'm just an email away if you have any questions.
Everything you do each day puts you out of balance. The only way to maintain and grow your health is opening your mind to all the options you have to recover your balance on a daily basis
What do you want? Live your dreams
Everything started working for me when I embraced living a life of adventure. I'm not the big risk taking crazy type who only feels fulfilled by jumping off a mountain with a shark strapped to my back. NO, don't worry that's not what I mean, a life of adventure is about your attitude where you are open to following your dreams wherever they take you. there will be challenges, there will be upsets, but there won't be regrets because you will living YOUR life not anyone elses and you will be learning how living your life makes you strong.
There are different kinds of adventure including:
epic: Big things like holidays, visits like duxford, french open, wimbledon, britmums, zoo
standard: medium size experiences like DIY, rushmere park, Country pub
micro: small experiences such as foods, shopping, DIY
The micro and standard adventures generally build towards the epic adventures and so the small workouts and challenges prepare me for the big and massive ones.
Motivation is the biggest problem we all encounter in sticking to a healthy lifestyle. It's all easy when things are going well but when we hit tough times our will power is tested and often breaks. In fact the single biggest reason diets and healthy lifestyles fail is that people struggle to stick to the plan they follow. So the first key to success is to ensure you stay motivated throughout.
The secret of the healthiest and happiest cultures is that everything they do adds both to their health and their happiness which is why they don't struggle to do the right things.
All you really need to do is understand what makes you happy and find ways every day to achieve a little piece of happiness and you will stay motivated throughout.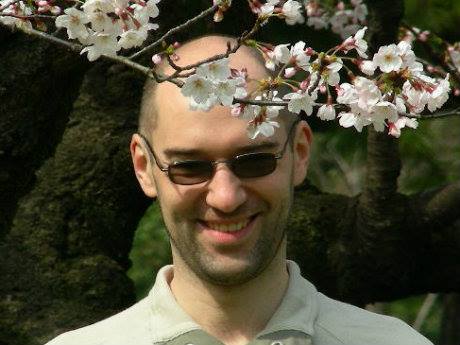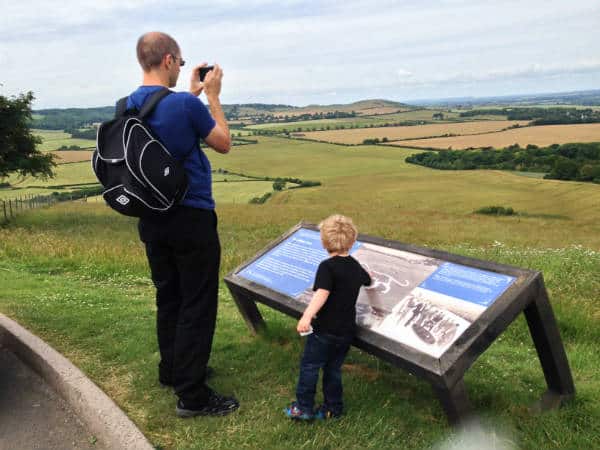 Hi, I'm Colin and I've spent my life learning how to achieve maximal health while living the life I want to live. That means combining happiness and health and I call it Fit2Thrive.
I find that everything is easier with play including weightloss and improving your fitness and overall health. Join me on my journey exploring the funnest health adventures I can find.
How do I keep up to date?
If you want to know more click one of the "get your invitation" links on this page or sign up in the subscription box to get each of my adventures delivered to your inbox plus all the goodies I send out to my regular subscribers.
Now go start your adventure and take a step!!!