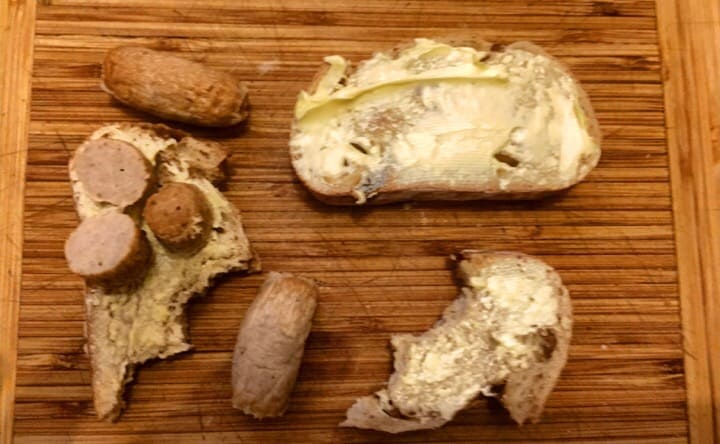 My little ones birthday meant a lot of leftovers and a chance to sample new delights and save the effort of making anything.
I had some special fig bread defrosted and I wanted something to go on it. I spied the party sausages in the fridge Et voila! Another flavour combination to celebrate the season.
It's a Simple trick but by creating these special flavours and combing foods I get both flavour and balanced foods because there are a variety of nutrients not just a predominance of one nutrient.
It really can be as simple as this to be happy and healthy.