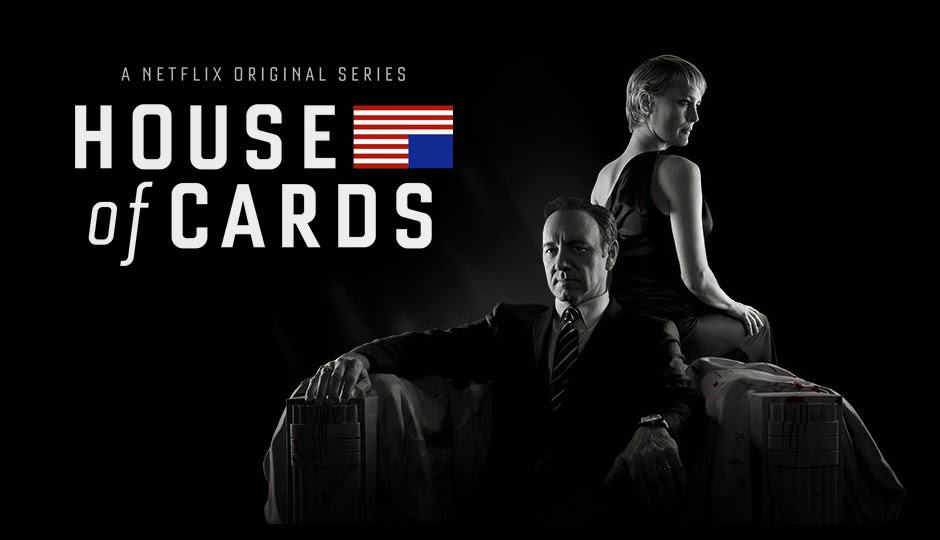 I love all the shows and I can't wait to listen to the audio book (I don't have time to actually read it :-)).
I'm still getting to grips with how the US version ended in season 3. It wasn't as clear cut and dramatic as the british version but I'm not sure that really matters. I still can't wait to watch it again.
Some reviewers have slated it like Wolff: 'House of Cards' shows Netflix weakness but I can't help but thing this is just the same political maneouvering and opinionated content that the show portrays.
What I do love is the backstory of how the US version was made. That Spacey was 'shopping' this project for years in advance and Netflix conicidentaly used their 'extensive' data to pick is as a winner. I'm more in favour of the Spacey angle because I admire just about everything he is in no matter how small his role and now I admire Robin Wright as much because she can stand head to toe with such a talent.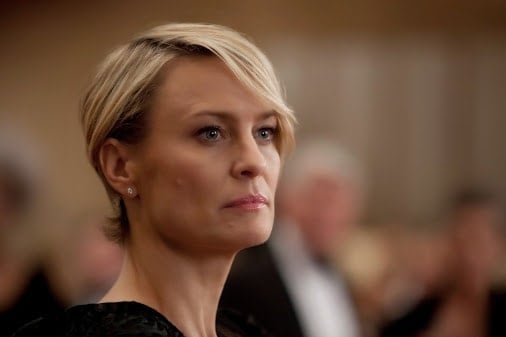 All through the series I love the battle between the two with Spaceys Frank Underwood displaying his power in a very obvious and bullying fashion while Wrights Clare Underwood is much more understated and persuasive yet even more lethally effective.
A lesson for life I have to note.
The telegraphs article
House of Cards Season 3: episode guide
Ends with an intriguing couple of tweets ending with one from Michael Dobbs the writer of the original book and an executive producer of the US version of the show.
I sure hope this tweet is correct. If it isn't really finished then we are set up for such a compelling 4th season. If it is finished then I still enjoy watching the two dance it out through politics. Yes, much of the 3rd series seemed rushed but just about every series has its hiccups.
I still like that in the end we find that Frank is treated by everyone else the same way he has treated them. Clare showed her true power by revealing that Franks success was built on the foundation of hers for there is no real successful person without a partner willing to sacrifice themselves for the overall goal.
Clare plays that role but Frank quickly forgets those sacrifices and the debt he owes. This contrasts starkly with President Walker who was simply too nice. He was totally unprepared for an adversary so ambitious as Frank yet while he lost his presidency he maintained and even gained friendships and power and his marriage grew stronger.
So, what I like is that as I reflect more about the show I see continual themes and struggles that are present throughout presenting a clearer message regardless of the polish that may or may not be there.
That's my view but what's yours. I don't know many house of cards fans so I would love to connect if you are one.
Have a great day
Colin